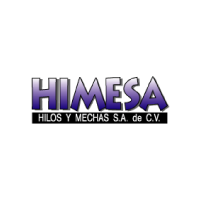 Founded in 1953, HIMESA has been a pillar to the textile industry in Latin America. From 1963 to 1979 it had an association with Bemis Co. with base in Minnesota, USA, whom manufactured for them the whole thread and all the cloth for their demand in Central America. In 1979 the shares of Bemis Co. where bought by the original owners and since then has expanded enormously.
In 1979 they added the factory for wicks and mops; in 1984 they added the high tenacity yarn line. As company policy, they have been actualizing their machinery, expanding their production and product lines on a yearly basis.
Presently, the company owns over 15,000 square meters of buildings and has several sister companies: HICASA and FIBRATEX, the last one in its own industrial zone of 8 acres.