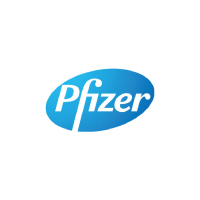 Good health is vital to Pfizer, thus finding sustainable solutions to the major challenges of health care in the world can not wait. Therefore, in Pfizer, science and global resources are used to improve health and well-being at every stage of life. They strive to provide access to medicines and care services that are safe, effective and affordable for people who need it.
They have a leading portfolio of products and medicines that support wellness and prevention, as well as treatment and cures for diseases of a broad range of therapeutical areas. They also have a great deal of promising new industry leading products with the potential to challenge some of the most feared diseases of our era, such as Alzheimer 's disease and cancer.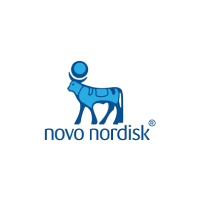 Novo Nordisk is a company dedicated to health care. With the broadest range of diabetes products in the pharmaceutical industry, including the most advanced in the area of use of insulin, Novo Nordisk is a world leader in diabetes care. In addition, Novo Nordisk also has a leading position in areas such as coagulation disorders, growth disorders and hormone replacement therapy. Novo Nordisk manufactures and markets pharmaceutical products and services that make a significant difference for patients, the medical profession and society.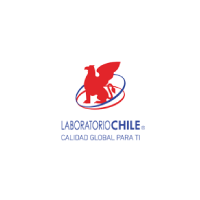 Laboratorio Chile produces and distributes a diversified portfolio of approximately 700 pharmaceutical products.
Laboratorio Chile is the leader of the Chilean pharmaceutical industry. They are leaders in the brand segment, the largest generic producer in Chile with more that 260 products, and mantains the first place in prescriptions rankings. In total, 1 of every 4 units sold in pharmacies is a product of Laboratorio Chile.
Laboratorio Chile is leader as well in the institutional market and the principal exporter of the country representing around 20% of the exports of the pharmaceutical industry. The company exports its products to 13 Latin American countries.
Since the 90's, Laboratorio Chile expanded its activities and started a new comercial strategy focusing on launching ethical brand products supported by an intensive medical promotion, and later on brand products of unrestrained sale (OTC). Consistent with the new development plan, the company started to search for new markets for its products, expanding the destination of their exports of pharmaceutical products to more than 15 countries in Latin America.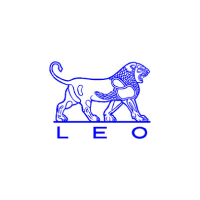 LEO Pharma is a global cutting edge pharmaceutical company, specialized in dermatology and critical care. For more than a century, its products have improved the quality of life of millions of people worldwide.
Its headquarters are located in Denmark, they have employees in 54 countries and its products are sold in over 100 countries. In order to fulfill its vision of becoming a specialty pharmaceutical company leader in the world within our foucs areas, we are expanding into new regions and markets to reach more patients and populations with competitive drugs and treatments to unmet medical needs.
Leo Pharma mantains a strong focus on developing, manufacturing and marketing safe and effective medications for treating psoriasis and other skin diseases including thromboeolic disorder.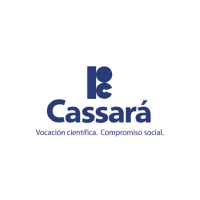 Pablo Cassara, an Argentinean laboratory with a great path that offers us pharmaceutical products of great quality. One of their specialities are products to combat and control the symptoms of broncho-respiratory diseases. Dromeinter and Pablo Cassara bring to Honduras the best solutions for people with respiratory issues.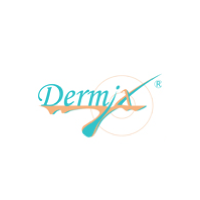 A great company whose commitment is to have in stock the widest possible range of medicines that dermatologist prescribes, as well to offer them in a price and quality that distinguishes us favorably with our customers.
As part of its service strategy they seek to participate in health education that specialists, professional institutions, academies, among others provide through information; thus allowing everyone to understand what is the skin, how it works, how to care for it and when necessary how to heal them.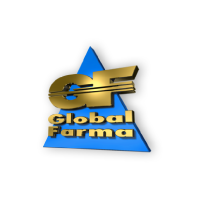 Global Farma S.A., is a pharmaceutical company founded in 1999, with the objective to supply the Central American market.
Global Farma is a company that distributes high quality products covering typical pathologies of our countries, as well as drugs adapted to our population pyramid, social structure and economy.
This has given results in a couple years because Global Farma is occupying outpost positions in the Central American market.
They count with high capacity personnel at an international level and have the first factory in Central America complying with BPM 92.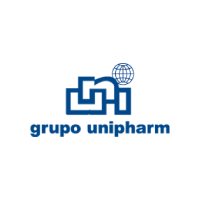 Grupo Uniphar is a pharmaceutical company with a global and futuristic vision dedicated to innovation, development, manufacturing and commercialization of pharmaceutical products (human and veterinary) as well as raw material. Always abiding to the philosophy of: "High quality products at an affordable price."
UNIPHARM counts with different brand of high profile such as: PHARMANOVA, NOVUM AND UNIPHARM.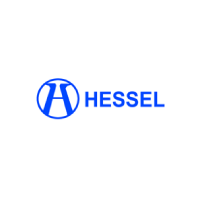 Laboratorios Farmaceuticos ANCALMO Internacional in its medical prescription line, HESSEL, counts with a complete team of professional dedicated full time to meet the needs of the medical population. Their job consists of creating awareness of the different pharmaceutical alternatives that we offer, so in that way collaborate to restore the patient's health.  We do this through the development of high and proven quality pharmaceuticals at an affordable price.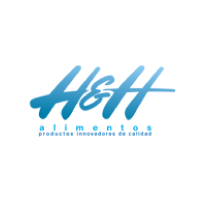 Alimentos H&H is a company dedicated to the manufacture of innovative alimentary products of high quality. They develop, produce and distribute nutritiously improved food products adapted specifically to a population based on their needs or nutritional deficiencies at competitive prices.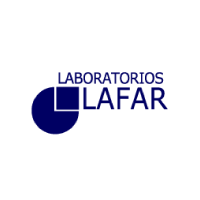 It is a company dedicated to the manufacture of pharmaceutical chemical products of excellent quality, with the objective to contribute to the health and well being of customers.
Laboratorios LAFAR has over 50 years of experience in the market, keeping since its inception its commitment to: provide to the Medical Guild and the general population high quality products through policies of strict quality control and constant innovation; likewise the regular production of market studies, which allows us to put the most competitive prices for consumers.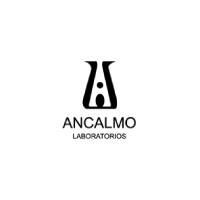 The pharmaceutical company Ancalmo Internacional started with the opening, in December 1938, of the Farmacia Alemana in the city of San Salvador, El Salvador; precisely in the corner of the Ruben Dario street and 11th avenue South. This pharmacy transformed later on to Farmacia Bolivar, to later become Laboratorios Ancalmo Internacional which successfully operates to date. Two years before, in 1936, Dr. Antonio Calderon Moran the initiator and founder of Laboratorios Ancalmo Internacional, managed to create and register the product called ZORRITONE; based out of Vitamins A and D, balsam of El Salvador, gomenol and menthol. Dr. Calderon obtained the Vitamins A and D firstly as a natural form from the grease or fat of the skunk. These natural ingredients are currently used with synthetic raw materials.
ANCALMO Internacional currently owns consumer markets in the United States of America, Mexico, Belize, Guatemala, El Salvador, Honduras, Nicaragua, Costa Rica, Panama and Cuba, where their drugs are trusted by consumers for their proven quality. When Laboratorios Ancalmo talk about their "international quality" it is because they are backed up by their presence for many years in North American, Central American and Caribbean markets. In the pharmaceutical laboratory market, ANCALMO Internacional has product lines such as: the popular Ancalmo line for medical prescriptions Hessel. The pharmaceutical plant and administrative offices Laboratorios ANCALMO Internacional are located in the city of Antiguo Cuscatlán, La Libertad, EL Salvador.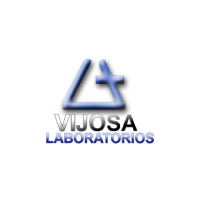 VIJOSA is a pharmaceutical company dedicated to the manufacture of injectable and oral medications; it enjoys a significant market share in the area, because it has a qualified human resources department and a team of advanced production technology, as well as raw materials and suppliers that offer maximum guarantee.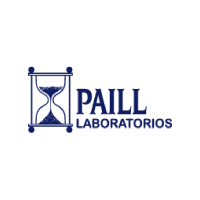 Established in 1992, Paill Laboratories is a clear example of business growth. Its goals since the start of its operations have always been clear: Provide high quality drugs, backed by the prestige built day-by-day based on dedication and care.
Becoming a competitive and visionary company designed to meet the challenges of the market, has always been a priority for Paill Laboratories. That is why in the year 2000, it begins the design and construction of the second production plant for the manufacturing of non-sterile pharmaceutical products; thus having equipped facilities that offer a constant high quality production and providing greater choice of prescription products to supply local and regional customers.
Currently they maintain a vanguard position within the national pharmaceutical area, supported by the work of qualified professionals and the latest technology to provide the quality and competitiveness demanded by the evolution of the Pharmaceutical Industry.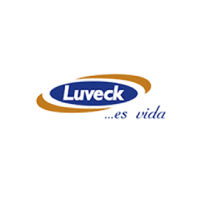 It is a pharmaceutical company established in the United States, and whose purpose is the manufacturing, promotion, representation and marketing of medical products for human use. In our pursuit of pharmaceutical excellence we have developed global quality standards that allow us to ensure the therapeutic effectiveness of all products. Our main motivation is to provide a better quality of life.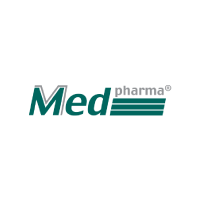 It is a pharmaceutical company that commercializes medical prescription products compromised to quality, health and wellbeing of the population.
It specializes in the following divisions:
Neurosciences
Dermatology
Pediatrics
General Medicine
Currently, Med Pharma counts with a strong professional sales force that promotes to the medical profession in the Central American Region, brands that have won because of their quality and effectiveness the approval and recognition of doctors and pharmacists.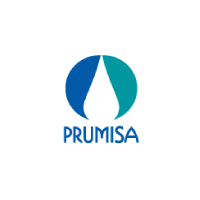 Pruebas Modernas del Istmo, S.A. (PRUMISA) emerged in in 1996 in Costa Rica as a company dedicated to developing diagnostic tests, to which it has added other products. It expands its operations regionally: to Panama in 2000, in 2003 to Honduras and to Guatemala in 2007. The first product was developed in 1996 and was called Acierto. This pregnancy test revolutionized the market for this type of diagnosis with its new format of an internal fluid bar. Currently, Acierto is a leader in sales volume throughout Central America. In addition, Prumisa offers the market pregnancy diagnostic tests such as Femme and X-acto in a cassette format. It also provides an ovulation diagnostic test called Avissa which is unique in the market. In 2001 they begin marketing clothing dye called Gallo and in 2002 developed a line of thermometers named Meditemp and Meditemp Kids. Additionally, in 2006 they brought to market a test to detect acts of illicit drugs called Actua, and in 2007 a test to detect the presence of alcohol in the breath named Alarma.
PRUMISA, for its commitment to quality and service, offers 100% guarantee on their products to consumers.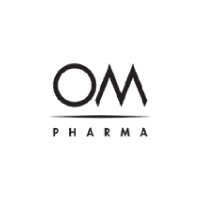 OM PHARMA is a pharmaceutical and biotechnology company specialized in the creation and distribution of original high-quality products, with therapeutic benefits to improve patient quality of life.
The history of OM Laboratories (renamed OM PHARMA in 1998) is closely linked to the history of its founder Jean-René Ricard and his son Jean-Paul.
Already present in the European pharmaceutical industry for many years before World War II, Jean-René Ricard realizde the imminent uprising that affected Europe. Heeding his intuition, he decided to establish its international business in a safe place and proceeded to the opening of the first offices of Laboratoires OM in Geneva in 1937. Today, OM PHARMA is one of the leading pharmaceutical companies in Geneva.
OM is the abbreviation that refers to the product line Omnia Medicamenta.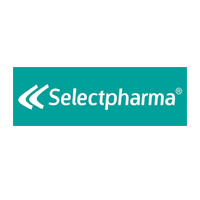 A pharmaceutical company that offers a wide variety of medications, and that is committed to the quality, health and well-being of the population.
Currently Select Pharma is positioned as a highly recognized laboratory in the Central American region, with products for colds, pain, stomach problems, etc.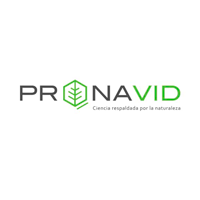 It is a pharmaceutical company that is a pioneer in the production, distribution and development of natural and organic medicines. It was born in El Salvador in 1993 and continued to expand in 1994 in Honduras.
Pronavid currently recognize itself under the slogan of "TRY IT, CHECK IT". With this it makes the invitation to all people who are looking for an alternative in quality medicines, which do not cause side effects, and still treat the origin and causes of a disease.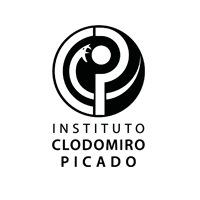 The Clodomiro Picado Institute, attached to the Faculty of Microbiology of the University of Costa Rica, was inaugurated on April, 1970. However, this project was rooted decades before, particularly in the pioneering efforts of the renowned national scientist Dr. Clodomiro Picado Twight (1887-1944).  During his time working at the Clinical Laboratory of the San Juan de Dios Hospital, Picado took an interest in the subject of snakebites. Hereon, Dr. Picado developed an intense research program on snakes and their venoms, and on the search for new solutions to the problem of ophidic envenomings that affected mainly the farmers of the country. His research was recorded in the classic book of national scientific literature entitled Serpientes Venenosas de Costa Rica: Sus Venenos Seroterapia Antiofídica (Venomous Snakes from Costa Rica: Their Venoms, Antivenom Serum Therapy). Furthermore, he had the initiative to import antivenom serums produced in Brazil to treat patients in Costa Rica. In the political scope he promoted the creation and approval of the Law of Protection of Ophidism, a pioneering law in the Continent.
In the decade of 1960, in the middle of important institutional transformations in the country, the national authorities considered the need to manufacture in Costa Rica the antiophidic or antivenom serums needed. An inter-institutional program was then structured between the Health Ministry and the University of Costa Rica, with the participation of the Embassy of the United States of America. The success of this program motivated the Ministry of Health to consider the creation of an institute dedicated to the production of antivenoms needed in the country. This motivated the creation of the Clodomiro Picado Institute, and the construction of its first laboratories, which were inaugurated in April, 1970.
The main mission of the Clodomiro Picado Institute is to help solve the problem of envenoming by poisonous animals in Costa Rica and other countries, as well contribute to the scientific-technological development in the country through a group effort that involves research, teaching, social action and production activities.
---
---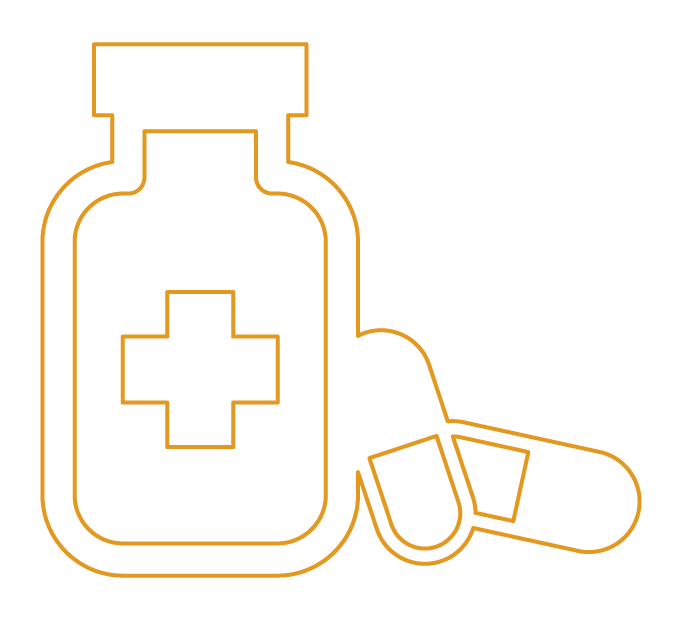 Logistics
DROMEINTER's Pharmaceutical Division is specifically dedicated to the distribution of pharmaceutical products nationwide. We store our products in highly equipped warehouses, which have a large storage area and a large fleet of trucks with a great carrying capacity.
Our Pharmaceutical Division is involved in the sale of drugs through the public and private sectors of the country. In the public sector, we are quoted by all hospitals nationwide; we actively participate and are one of the first drugs tenders in Honduras, through which we sell products to the Ministry of Health and the Honduran Institute of Social Security. Also, we offer direct sales of medicines to all private hospitals and the Institute of Social Security. In the private sector, we reach 100% of the active pharmacies throughout the Honduran territory.
Our operations count with highly efficient logistics mechanisms that allow us to offer speed and reliability in the delivery of our products.
---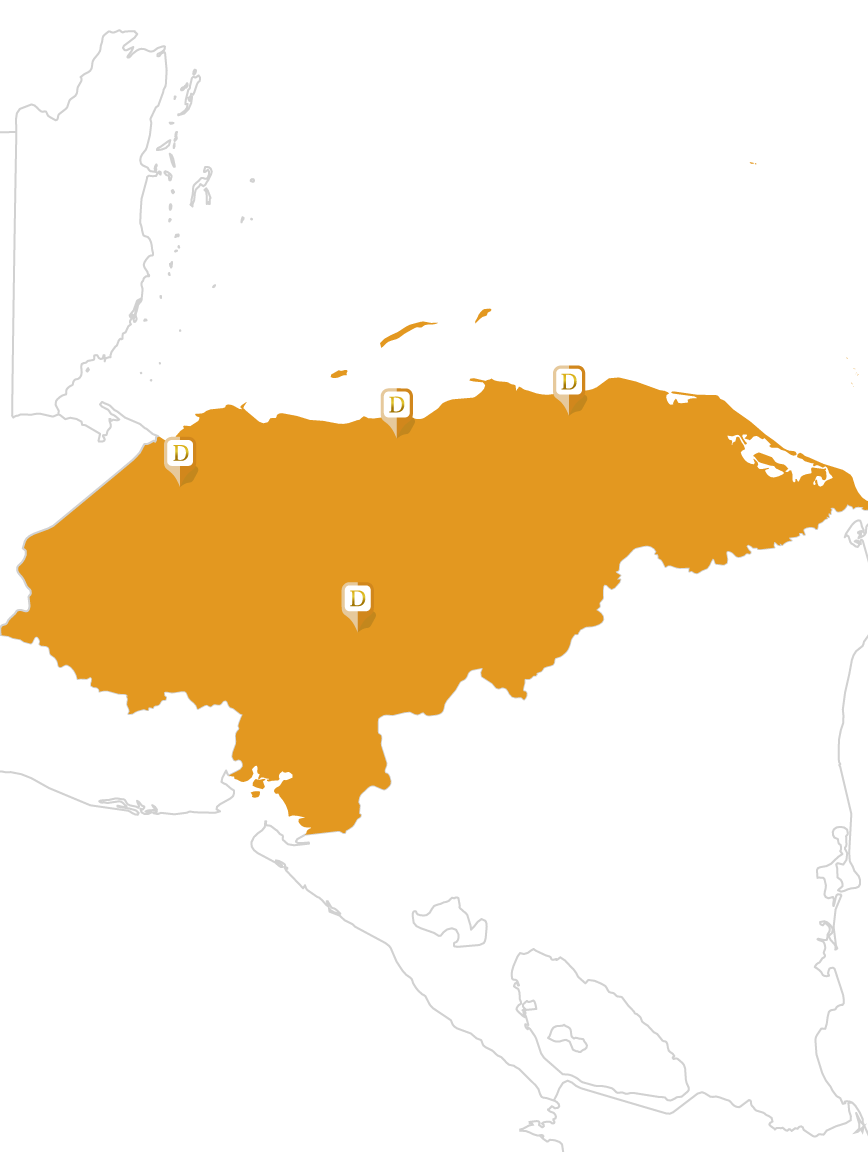 Coverage
DROMEINTER has offices in Tegucigalpa that supply the South-Central Zone, and in San Pedro Sula that supply the Northern Zone, thus having complete coverage of the territory.
Marketing
DROMEINTER's Pharmaceutical Division has a highly organized team of Brand Managers and Pharmaceutical Representatives. Each brand has a manager who monitors the growth of the lines.
The aim of the Marketing Department is to act as sales support, utilizing the best techniques to coordinate promotions within the market. We currently have a large team of medical representatives, who are responsible for providing products to the different medical specialists and to coordinate contributions and direct purchases to all hospitals, as well as stocking all pharmacies in the country.